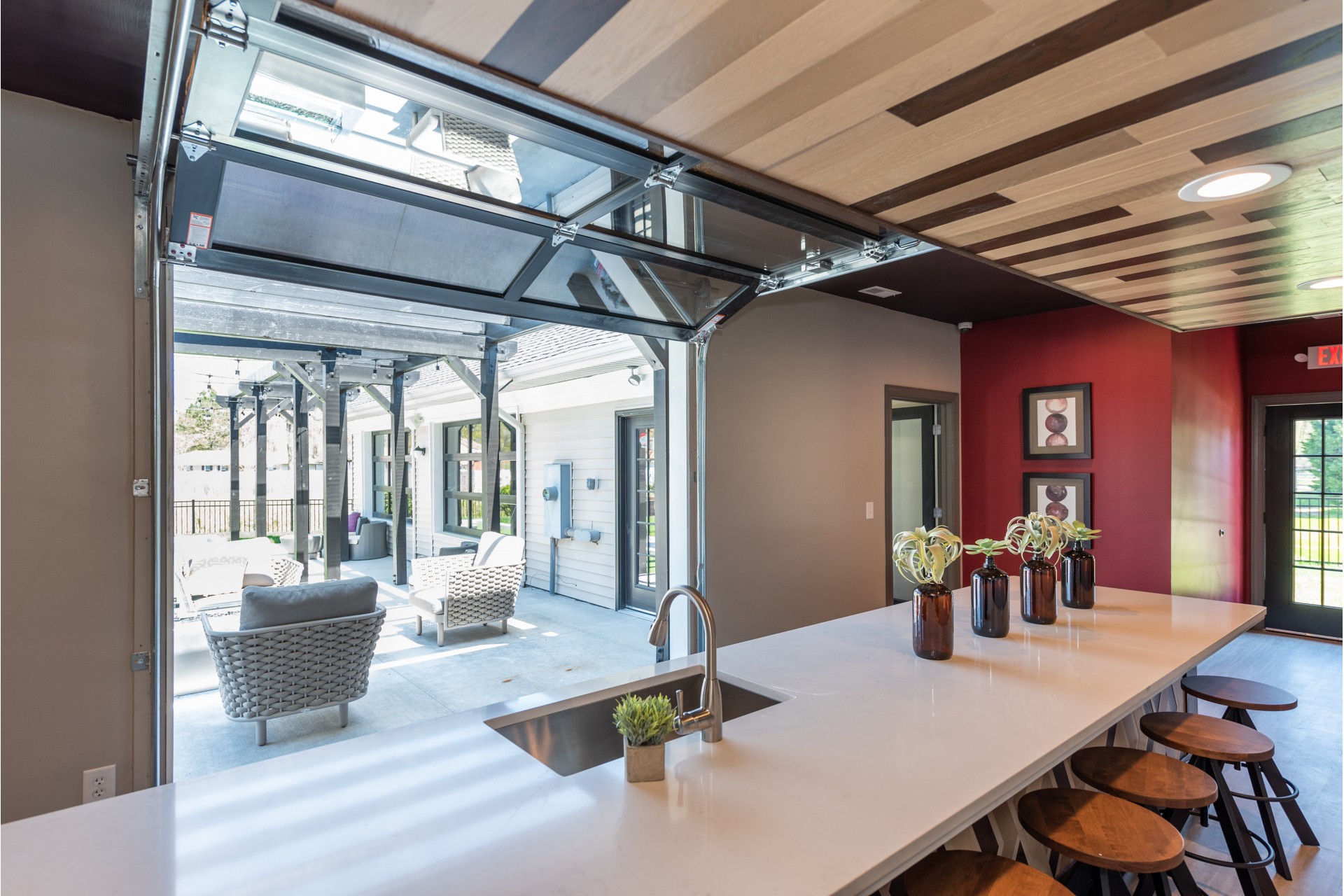 Your Review
Submit a Review

Resident Reviews
Nice apartment just need to do better with maintenance.|Recommended: YesThe apartment is very nice.
Bad Maintenance|Recommended: YesBad Maintenance
Not to bad|Recommended: YesMaintenance have not fixed anything yet. But besides that it's not to bad. Spacious layout but wish the kitchen was upgraded for the price we pay. That would make it worth it.
A Great Property
|Recommended: Yes
Highly recommended. Apartment quality is great. It's spacious and greatly priced. I would love to be here..
Thanks Rahul. We love having you here.
A nice complex with a few minor issues to solve.|Recommended: YesIt's a great place to leave for sure. It seems like there are a few too many charges involved though. But overall, I enjoy staying here for this time period.
All facilities are good except the maintenance
|Recommended: Yes
All facilities are good except the maintenance. Neighbors, cleanliness, grounds, construction etc all is good. But the work orders raised towards maintenance or initial inspection report is not addressed even after a month. Work orders need to be prioritized so residents feel happy. After all residents are your first customers.
Hi Gangadhar, we are sorry about the wait time on our Work Order's. We have a new crew, and hopefully going forward we will be able to take better care of our residents, you are right residents are important and come first and we truly appreciate you. Thanks for the 5 stars. Janice.
Very good apartment I love to stay not missing my hometown
|Recommended: Yes
I just love this community of living and I would suggest to ask friends to live in magnolia run apartment
Thanks we appreciate you living here.
Amazing but minor stuff
|Recommended: Yes
I love living here. But I don't like having to have Va Natural gas and wish maintenance was a little quicker. The overall community is gorgeous and in a great location. The office people are super helpful and kind. I would recommend this place to everyone.
Thank You, we are hoping to have the maintenance issues addressed. We are so happy that you love living here and will do everything in our power to keep it that way.
Okay...Can be better
|Recommended: Yes
We have been here for about a month. We like the community and layout of the apartment. So far, the only concern we have is maintenance. We submitted 3 or 4 requests when we first moved in and a month later still havent heard anything from them.
Me Scott, we re so sorry about your concerns we are trying to fix our issues with our maintenance team and hop to have things running a lot smoother. We appreciate you choosing Mag Run as your home.
Nice place to live for the most part.Great area.
|Recommended: Yes
I wish maintenance turn around was way faster. Really wish that residents would not park in Guest parking as those spaces are quite limited. Seems as though nothing will be done about that. People should not be allowed to smoke within so many feet of a building. I do not want that stench in my house. Neighbors should also be considerate of the fact that they share walls and not constantly slam doors. Aside from that the apartments are huge for the money and in a great location.
Hi Robin, sorry about the parking I am trying to fix that problem. As far as maintenance we are working on that as of now I currently only have one staff member and working on interviews to make things so much better. I thanks you for your input.
Nice property|Recommended: YesNice community.. only negative is the valet trash.. hallways smell like trash..
A nice place to live for families with children and pets
|Recommended: Yes
Magnolia Run Apartments is a nice place to live for families with small children and pets. My kids and I love walking around the complex. The pool and playground is easily accessible. The neighborhood is quiet and safe.
Thank You, we love having you here.
Love It.|Recommended: YesEverything about it is great besides the inflating rates and the valet trash. VALET TRASH NEEDS TO GO. It's weird, smelly, and Unpleasant to come home to a foyer full of trash. Especially when people are outing trash out earlier and earlier every week.
I love the property.|Recommended: YesThe property is very well kept up and the staff is professional and friendly.
The views and opinions expressed herein are solely those of the original authors and other contributors. These views do not reflect the views of "Magnolia Run", its owners, managers, agents, employees or content providers. No representation or warranty, express or implied, is made or given by "Magnolia Run", its owners, managers, agents, employees or content providers regarding safety, accuracy, completeness or suitability of the information or material expressed herein for any particular purpose